PA-TEC Endorses Donald J. Trump for President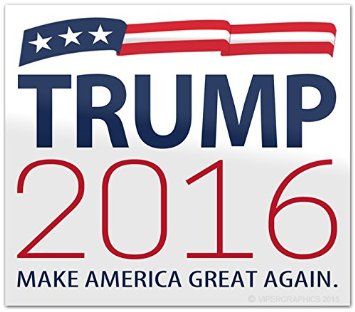 Under the establishment of corrupted elected officials, Pennsylvanians have witnessed the liquidiation of major segments of their passenger rail system. Many of these segments are under the ownership of SEPTA, a public agency created by the state for the purpose of maintaining and operating these railroads for the purpose of providing public transportation to the taxpayers. Starting in the 1970s, SEPTA began shutting down and removing rail routes. First in Philadelphia with the liquidation of the North Philadelphia trolley system. Then in the 1980s SEPTA began eliminating railroad line to Newtown, Quakertown/Bethlehem, Reading, West Chester and Ivy Ridge. SEPTA defied their purpose in doing so.
Why has SEPTA dismantled systems they were intended to operate? Because they are controlled by crony and corrupt politicians (like Crooked Hillary) who make sweetheart deals for contracts to operate buses or put money elsewhere into things that don't move our economy.
The time has come to end this waste and end business as usual for transportation in Pennsylvania. We have witnessed so many of our local politicians get indicted for wrongdoing and be sent to prison. Despite this, the corruption and pay-to-play still remains. SEPTA's latest corrupt tactic is turning their abandoned railroads into bike trails, which creates new constituencies that will block reuse as a passenger rail corridor. Trails don't move our economy. Trails aren't productive. They are wasteful spending and represent the lost opportunities created by corrupt career politicians like Charley Martin backed by the crooked Pat Deon of SEPTA.
To end this, we are endorsing Donald J. Trump for President of the United States. On his first day in office, PA-TEC will lobby President Trump to create a special prosecutor to invesitage the misdeeds of SEPTA, and send their corrupt employees and backers who gave us defective Hyundai rail cars to prison. On November 8, the revolution to scrap SEPTA as we know it will begin.
God Bless America.
Montco to taxpayers - Have Fun!
This was once a railroad - Monto politicians digging their own grave
During the winter of 2014, the SEPTA board of directors quietly signed over the out-of-service Fox Chase-Newtown corridor to Montgomery County. "Their portion" of the railroad has since had the rails and ties removed in the spring of 2014 as part of the extension of the "Pennypack Trail" from the Philadelphia county line to Byberry Road. The dream of Feodor Pitcairn of killing the railroad since the 1960's has finally become reality.
While SEPTA retains legal ownership of the land, this effectively kills off any future consideration of restoring rail service to Bucks County where existing SEPTA regional rail stations are at capacity, roadways congested, and no other means of expanding effective mass transportation possible.
As previously documented by PA-TEC, SEPTA has refused to assert ownership of the trailway with the placement of signs acknowledging the corridor as railbanked. It is certain that any future aspirations for reactivation will be vehemently opposed by trail users, NIMBYs and BANANAs (build absolutely nothing anywhere near anything).
The Newtown corridor is another missed opportunity, a direct violation of SEPTA's enabling legislation, in part caused by inaction on the part of Bucks County who had the opportunity to restore RDC service in 1983, the corrupt politicians in Montgomery County, the wealthy Bryn Athyn clans, and SEPTA's own corrupt board of directors who have poorly planned investment in the region's rail system. It should also be mentioned the lack of real public support has contributed to the Newtown line's fate. Have fun.